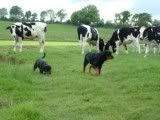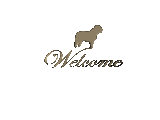 Hello
We are now starting our new adventure with Lucifer & Angel .
I have over 25 years of experience with this magnificent breed .
I have named 'Lucifer' (Luce for short) after my very first Rotty
We decided to get Two Rottweiler's at roughly the same age
But from two different parts of the country.
with both their parentage they have over
23 Champions Nationally and Internationally
With there lines from top Champions
Hetzer,Fernwood,
FCI INT CH Gil Von Burgthann,
INT Champion Benno vd Scwarzen heide,
etc,etc,etc
We are intending on breeding this wonderful couple
we are confident that their Hip & Elbow
scores are going to be very good as both
Lucifer and Angels parents have lower than average hip scores
and have been restricted from any stairs, jumping up or over exercising,
We will be updating the site as time goes by and we would appreciate
any comments. So please feel free to leave some for us

in the comment box below.
Thank you for taking the time to view our site.